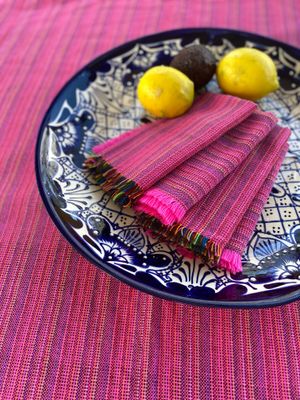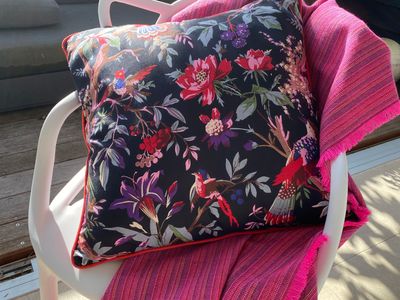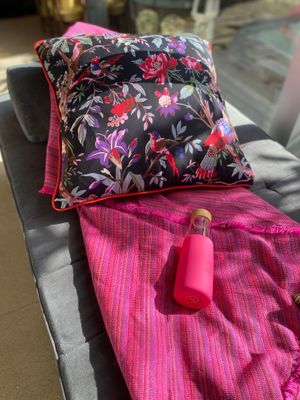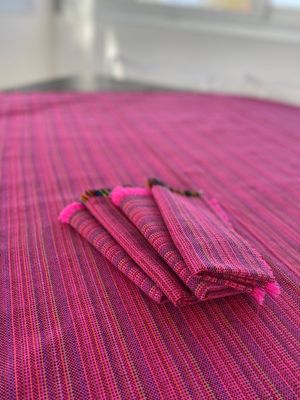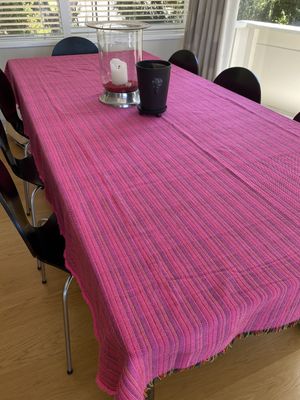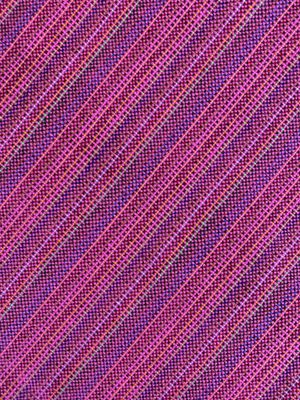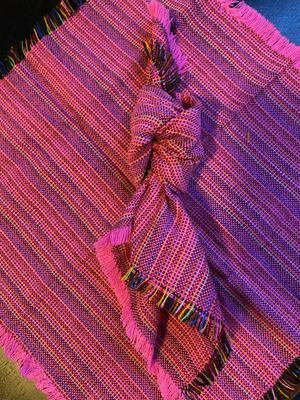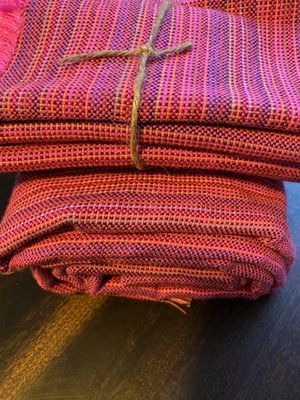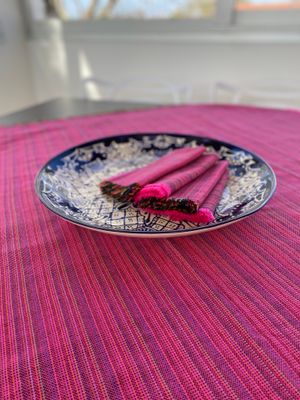 Tablecloth/Throw - Pink + 4 Napkins
Homeware
$149.00
The blended colours of Mexico are woven by Textile
Artists to create a vibrant piece for your home.
Hand selected; there are no two the same,
A cold wash then easy line dry – ready to use again.
The perfect tablecloth, or bed cover or couch throw.
Size: 2.5 x 1.5m approx.
This one is bright pink with 4 x matching napkins.
SKU: TBCLPink