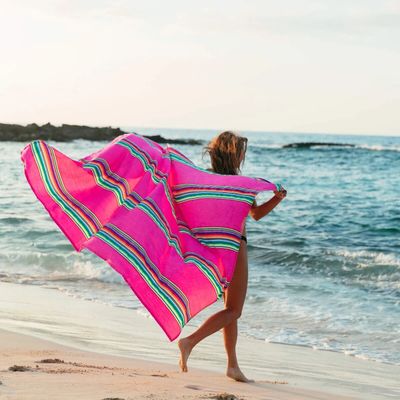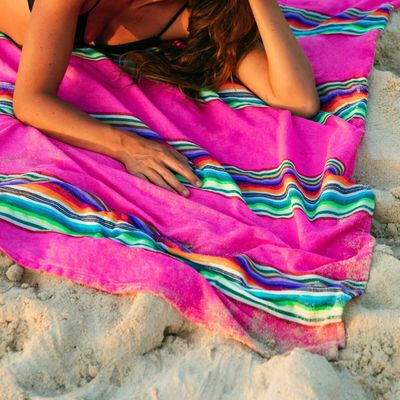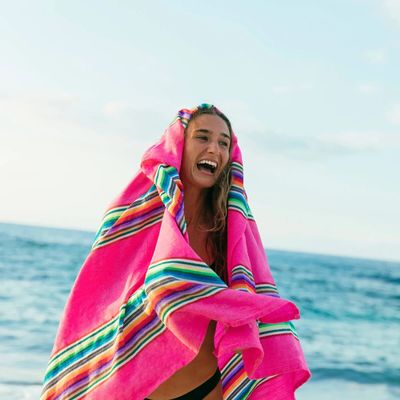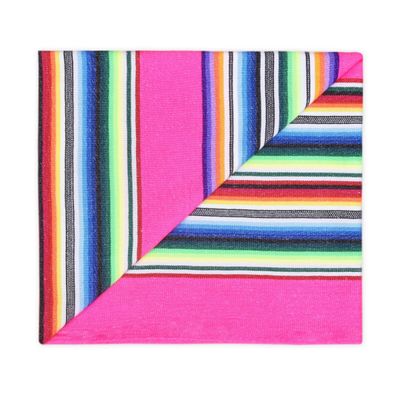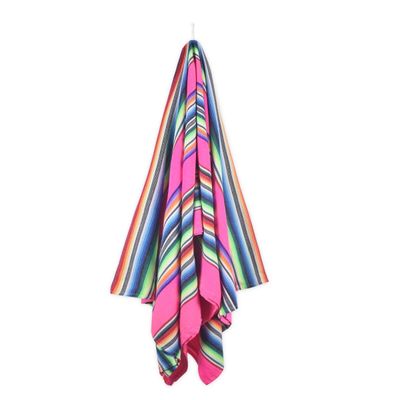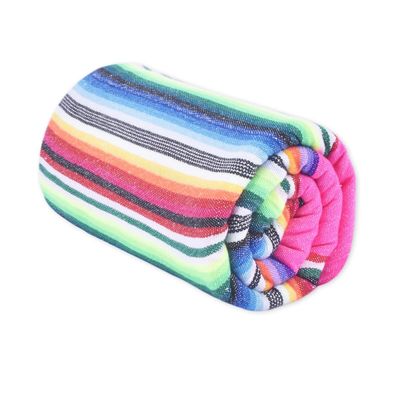 A Mexican Beach Blanket - El Manolo
Beach Blankets
$130.00
El Manolo by Las Bayadas is inspired by the traditional Mexican Sarape.
The perfect recycled cotton beach or picnic blanket, extra-large, light, bright and very easy to wash.
This fabric is created to enjoy at the beach but it's also ideal for inside, on the bed, as a tablecloth, as a couch throw. Soon, it will be impossible for you to live without having a Bayadas in your life. Delicately machine woven in Mexico.
Size: 180 x 210cm
Materials:
Recycled cotton (to protect our Planet).
Acrylic (it helps to maintain colors over time or sun exposure).
Polyester fibers (it makes it lightweight and for quick drying).
Care instructions:
The Sarape will become softer after the first wash.
Machine cold wash
Air dry or machine dry on delicate cycle.
Iron by placing a cotton cloth between the iron and the fabric.
SKU: Beach Blanket Pink Sarape