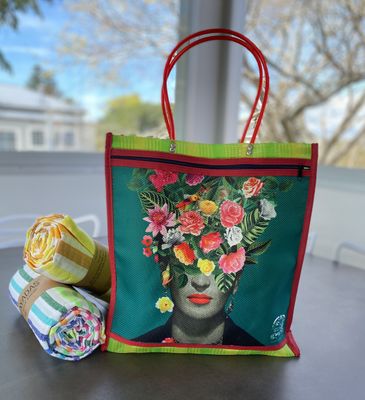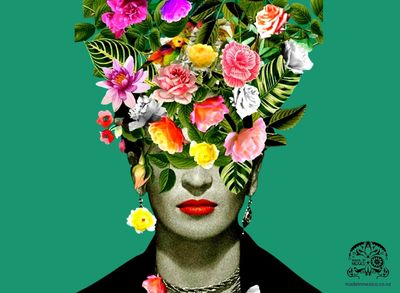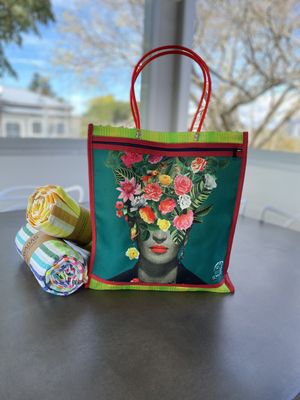 Frida Floral Tote Bag
Frida
$55.00
The perfect bag for beach, shopping or everyday use.
Large gusset creates flat bottom for easy to carry
shopping and maximizes capacity.
Lightweight fabric and strong construction caters for
weighty contents.

SIZE: H 60cm including handle W 38cm D20cm

Frida Kahlo is one of Mexico's most adored Artists.
Widely known for her self portraits and volatile marriage
to Diego Rivera, Frida was also a strong advocate for the
Communist regime and is hailed as a feminist icon.
We love Frida!
does not include beach blankets

SKU: BolsaFridaFloral