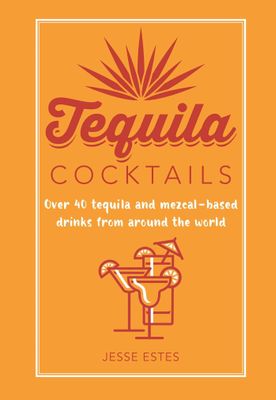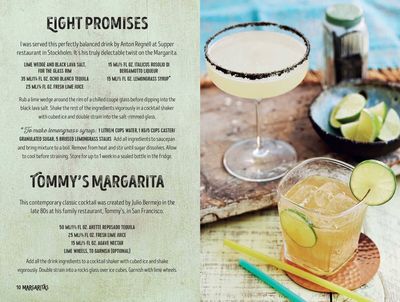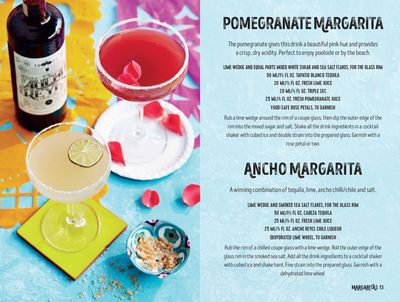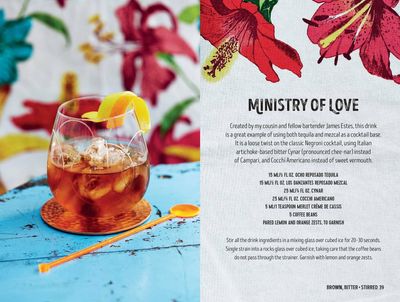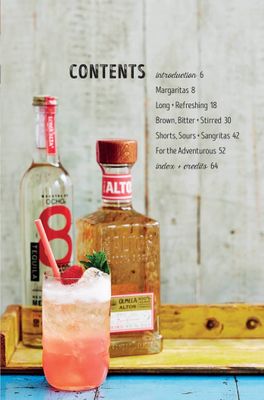 Tequila Cocktails - Jesse Estes
Books
$32.00
The perfect accompaniment to a Mexican meal full of spicy flavors.
Made from the fermented juice of the agave plant, this spirit, along with its cousin mezcal, has a complex yet light flavor, which is perfect in cocktails.

Premium quality versions are becoming readily available, especially for the discerning cocktail drinker—the simple rule is the higher the percentage of agave, the better.
Learn about the proud heritage of agave-based spirits from expert Jesse Estes.

About the Author Jesse Estes
Jesse Estes is an agave spirits expert who has worked as a bar tender around the world and in London establishments such as The Lonsdale, Green & Red, All Star Lanes, Callooh Callay and The Luggage Room. He has won a number of cocktail competitions himself and regularly acts as
a judge and chairman for awards including the Drinks International's International Spirit Challenge and the Bartenders' Best Awards. In 2013, Jesse developed the bar program for London's first 'agavería' – a bar specializing in agave spirits – El Nivel. The same year, Jesse was named one of London's Best Bartenders by the Huffington Post. He has been featured or interviewed in publications such as Imbibe, Esquire, Shortlist, Spirits Business and Drinks International.
Jesse is now the Global Brand Ambassador for Tequila Ocho, and can be found leading seminars, tastings and masterclasses on tequila and other agave spirits across the world.
Publisher: Ryland Peters & Small (April 11, 2023)
Length: 64 pages
ISBN13: 9781788795050
SKU: TC book